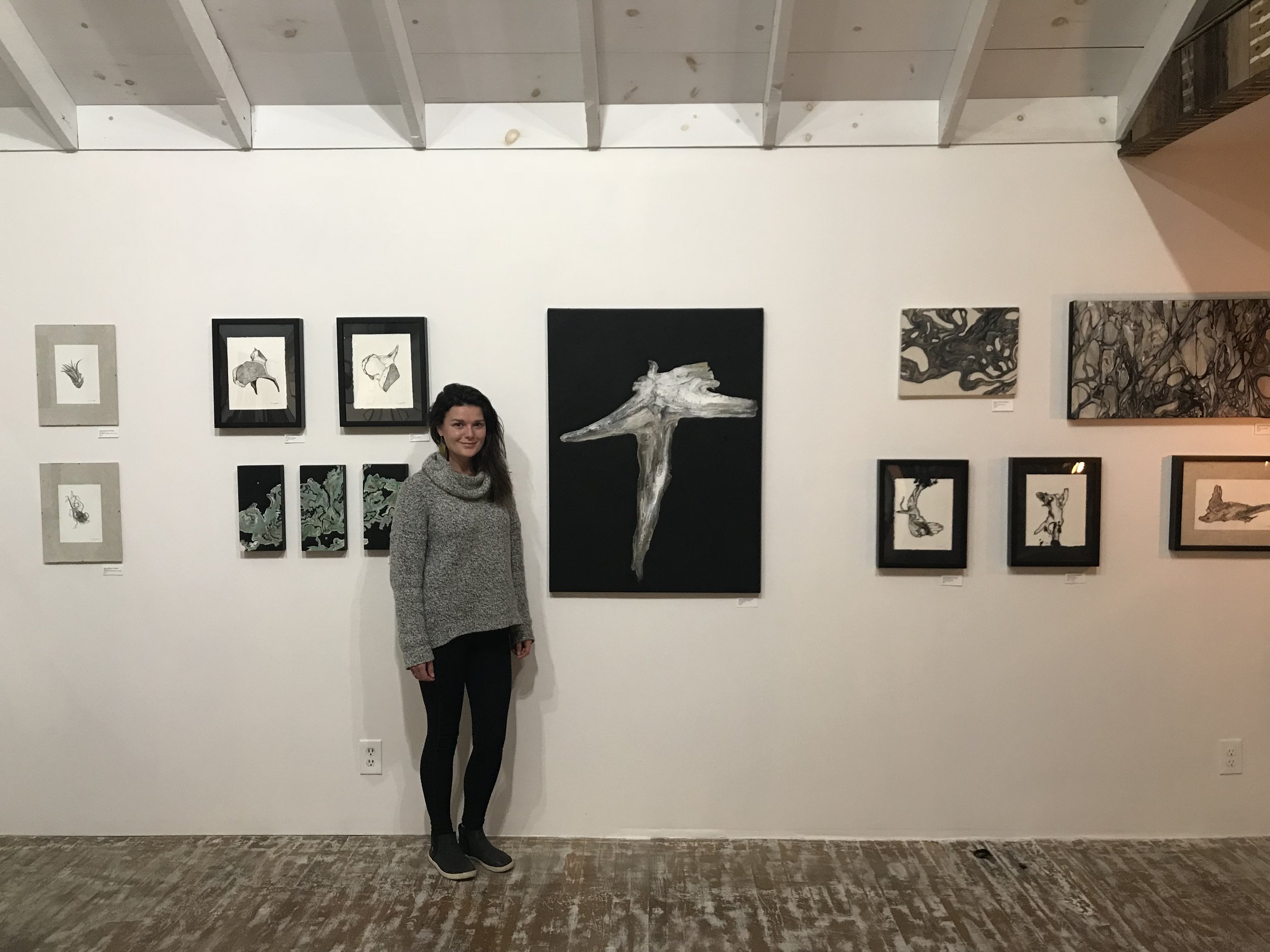 The Art of Observation: Solo Exhibit at Faces Gallery
THE ART OF OBSERVATION
A Solo Exhibition by Tessera Knowles-Thompson

OPENING RECEPTION
Thursday September 13, 2018
5-8 PM
EXHIBITION THRU NOVEMBER 2018
GALLERY STATEMENT:

Faces Gallery & Studio is thrilled to present 'The Art of Observation' a solo exhibition by Provincetown based interdisciplinary artist Tessera Knowles-Thompson. Driven by a great fascination for natural science, Tessera uses her creative process as a means to better understand the world around her. In 'The Art of Observation', Tessera engages the world of science in her own way by treating her works as 'studies' that celebrate the dichotomy found in nature and the balance of new life and growth with weathering and decomposition.

Tessera's works are distinctly inspired by the colors, textures and patterns that define the raw beauty of the natural world. Her pen and ink works isolate found objects, such as pieces of driftwood or bone, and put minute details into focus. While her oil and acrylic paintings provide her with an opportunity to "let loose and play with color and texture". Tessera's paintings are consistent in their muted palette, but the scale and focus ranges and sometimes play tricks on the mind. Her abstract works can sometimes appear as if both a representation of something that would be seen under a microscope while also as if depicting an aerial view of a distant landscape, bringing to light the synchronicity of nature and the inherent microscopic and macroscopic parallels within.

Above all else, it is Tessera's hope that her works in 'The Art of Observation' serve as inspiration to look closer and to examine the often overlooked minute details in the same way that her creative process serves to remind her "to slow down, pay attention and enjoy the process".
Shows